Nepalese Rescue Team Visits China to Learn and Share Emergency Search and Rescue Expertise in Jinan, Shandong
On September 1st, the "Nepal Emergency Search and Rescue Training Course," organized by the Red Cross Society of China and hosted by the Red Cross Society of Jinan with the participation of the Jinan International Communication Center, commenced in Jinan, Shandong. Nineteen government officials from Nepal visited the earthquake emergency rescue training base in Shandong Province to observe the search and rescue drills and practical exercises conducted by the Jinan Red Cross Emergency Rescue Team, learn emergency rescue theory and techniques, and enhance their comprehensive rescue capabilities.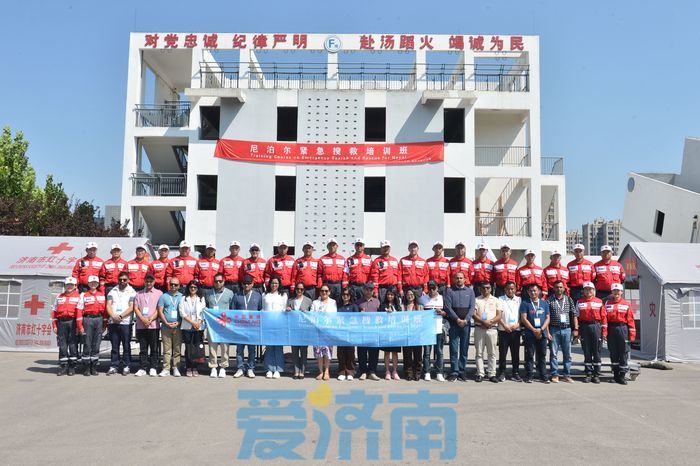 The training mainly focused on five aspects: basic knowledge of emergency rescue equipment, construction and management of emergency rescue action bases, rescue techniques for collapsed buildings in earthquake disasters, high-altitude rope rescue techniques, and on-site medical care.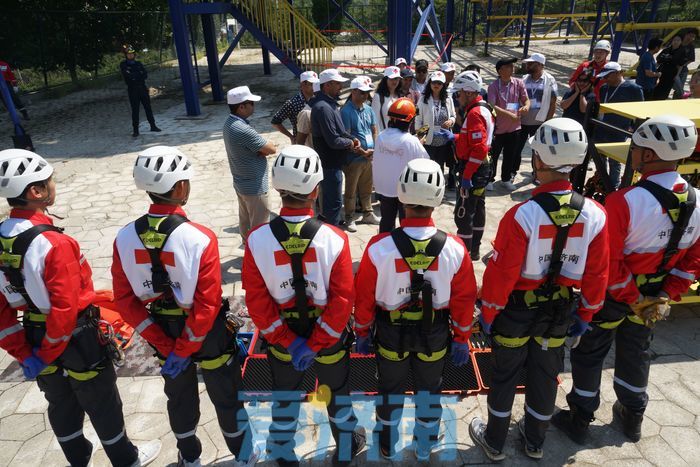 Established in 2012, the Jinan Red Cross Emergency Rescue Team is a volunteer rescue team with professional skills in mountainous, urban, dangerous water areas, and disaster rescue. Through the Nepal Emergency Search and Rescue Training Course, the Jinan Red Cross Emergency Rescue Team and the Nepalese Emergency Search and Rescue Team have conducted friendly exchanges, resulting in the improvement of emergency rescue capabilities for both teams.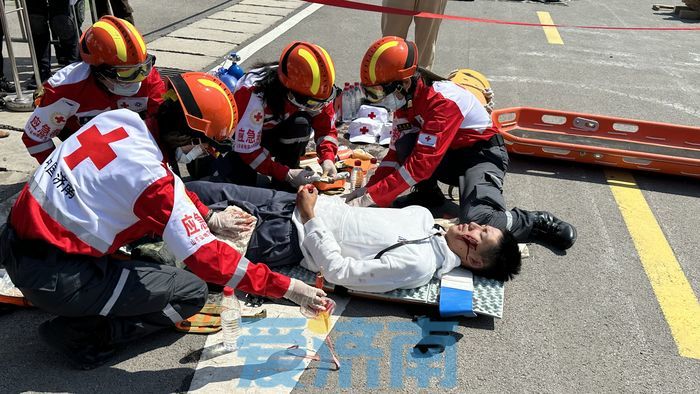 "The rescue team members provided vivid explanations while demonstrating the operations on-site. We gained a better understanding of the structure of collapsed buildings, which will facilitate our emergency rescue efforts during earthquakes. We also learned rope techniques for high-altitude rescue operations. Some of the rescue methods will greatly assist us in future rescue missions. In the future, we'll refine our skills, learn the comprehensive rescue capabilities from the Jinan team, enhance our skills, and grasp the correct methods and scientific measures to deal with disasters," said Eak Dev Khanal, a government official from Nepal.
"China and Nepal have a history of friendly exchanges spanning thousands of years. We hope that there will be more opportunities for communication and strengthening of our international circle of friends between China and Nepal. We also hope for better communication and cooperation opportunities between the two countries in international and regional affairs. May the friendship between China and Nepal last forever!" expressed Priyanka Oli, from the Ministry of Federal Affairs, Nepal.
Declaración: este artículo se reproduce desde otros medios. El propósito de la reimpresión es transmitir más información. No significa que este sitio web esté de acuerdo con sus puntos de vista y sea responsable de su autenticidad, y no tiene ninguna responsabilidad legal. Todos los recursos de este sitio se recopilan en Internet. El propósito de compartir es solo para el aprendizaje y la referencia de todos. Si hay una infracción de derechos de autor o propiedad intelectual, por favor déjenos un mensaje.