Recently, Jinan International Communication Center, together with Xiuhu Community in Shilihe Street, Jinan Luneng Hilton Jinan South Hotel & Residences, and Everbright Yongming Life Insurance Shandong Branch, organized an intangible cultural heritage experience activity called "Roaming and Reading Jinan, Shandong: Spring Tie-dye." The event invited Li Jie, an inheritor of the "Quan Shui Zha Ran" intangible cultural heritage, to teach the process of tie-dyeing to foreign friends in Jinan and local residents, allowing them to appreciate the charm of traditional Chinese tie-dyeing.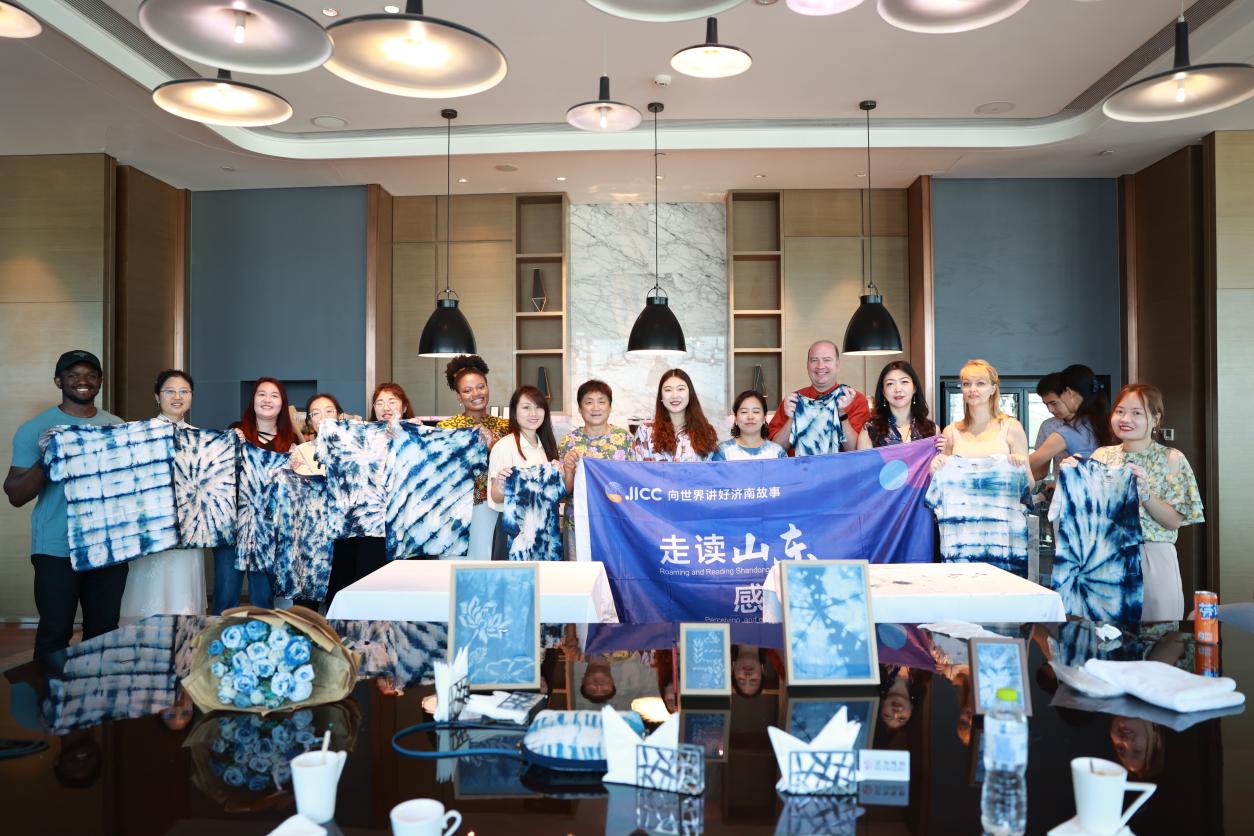 During the activity, Li Jie, the inheritor of spring tie-dye intangible cultural heritage, explained the origin and development of tie-dyeing to the international students and local residents present, teaching them different folding and binding techniques to create various colors and patterns.
Before officially starting the experience, foreign friends were already fascinated by the various tie-dye handicrafts on the table. Unique intangible heritage products such as rose bouquets, handmade handbags, and skirts filled them with anticipation for the upcoming experience.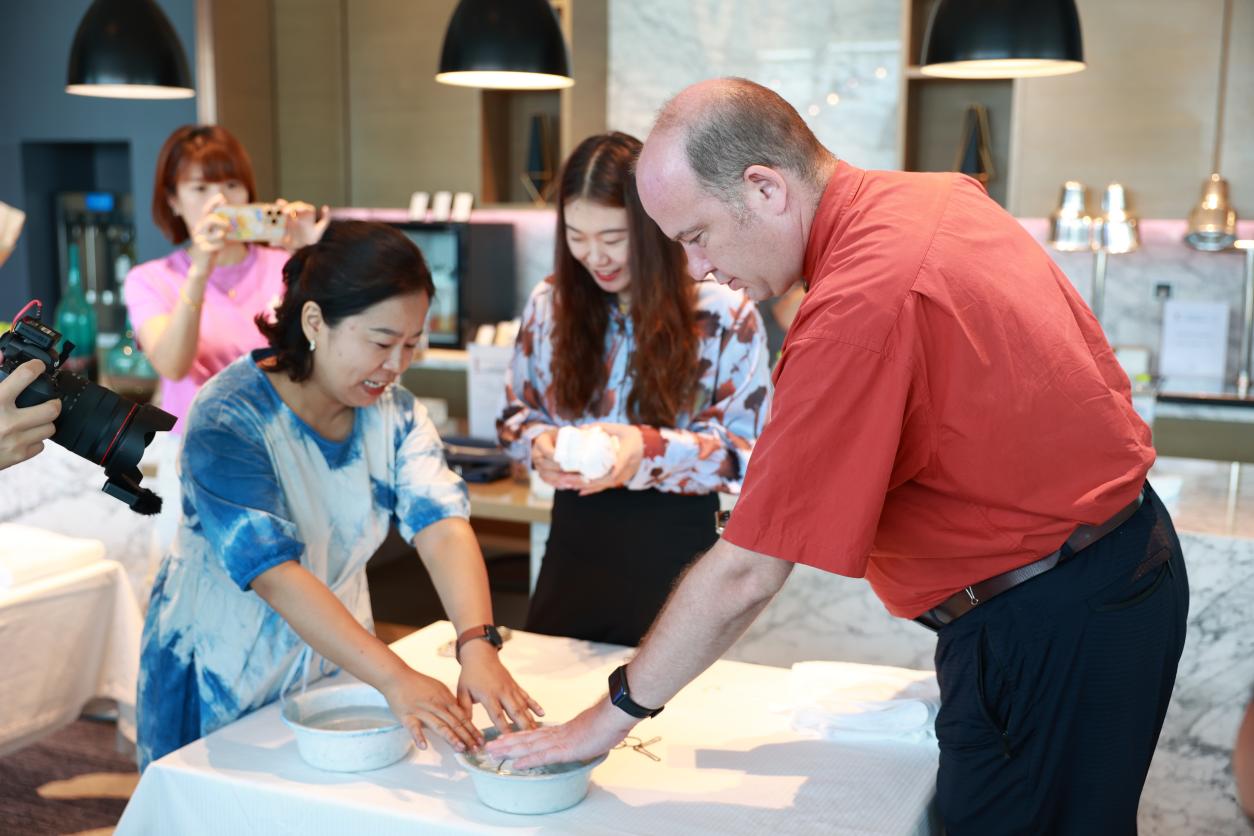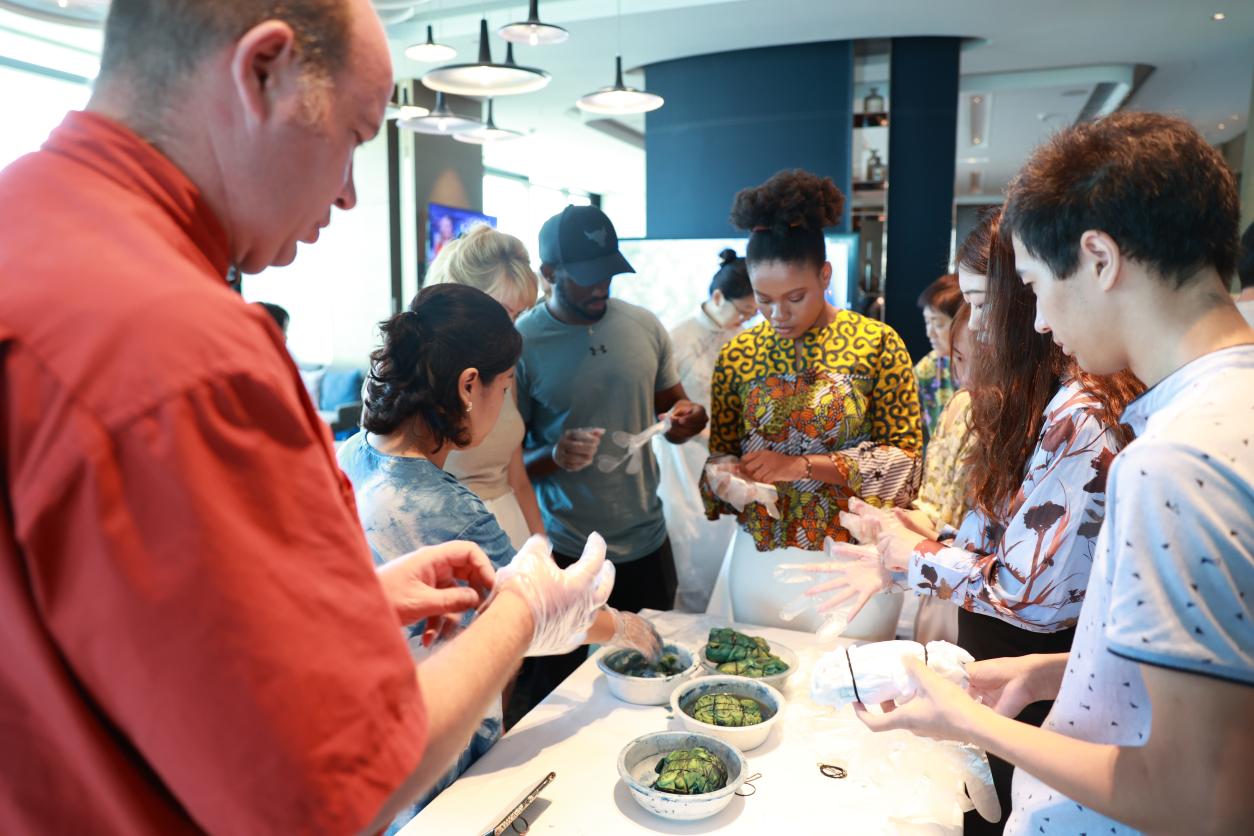 After going through the dyeing and oxidation processes, the works created by everyone were finally unveiled, revealing their mysterious beauty. Tie-dyed T-shirts with various patterns emerged one after another, each one incomparable and vivid. It is worth mentioning that the Spring Tie-dye technique creatively integrates tie-dyeing skills with the culture of springs, showcasing the profound beauty of Qilu culture and promoting the unique lifestyle of Jinan's spring water residents. It has become a "cultural business card" for the city of springs, Jinan.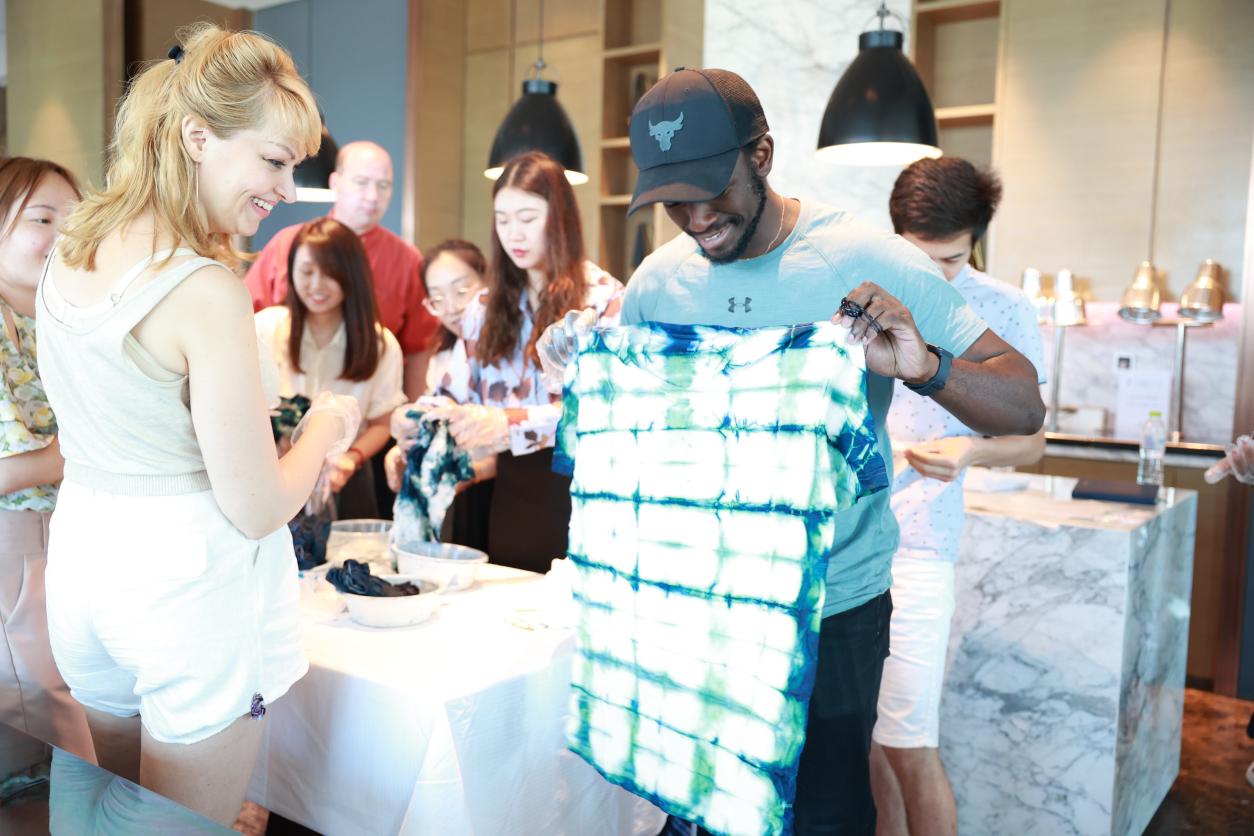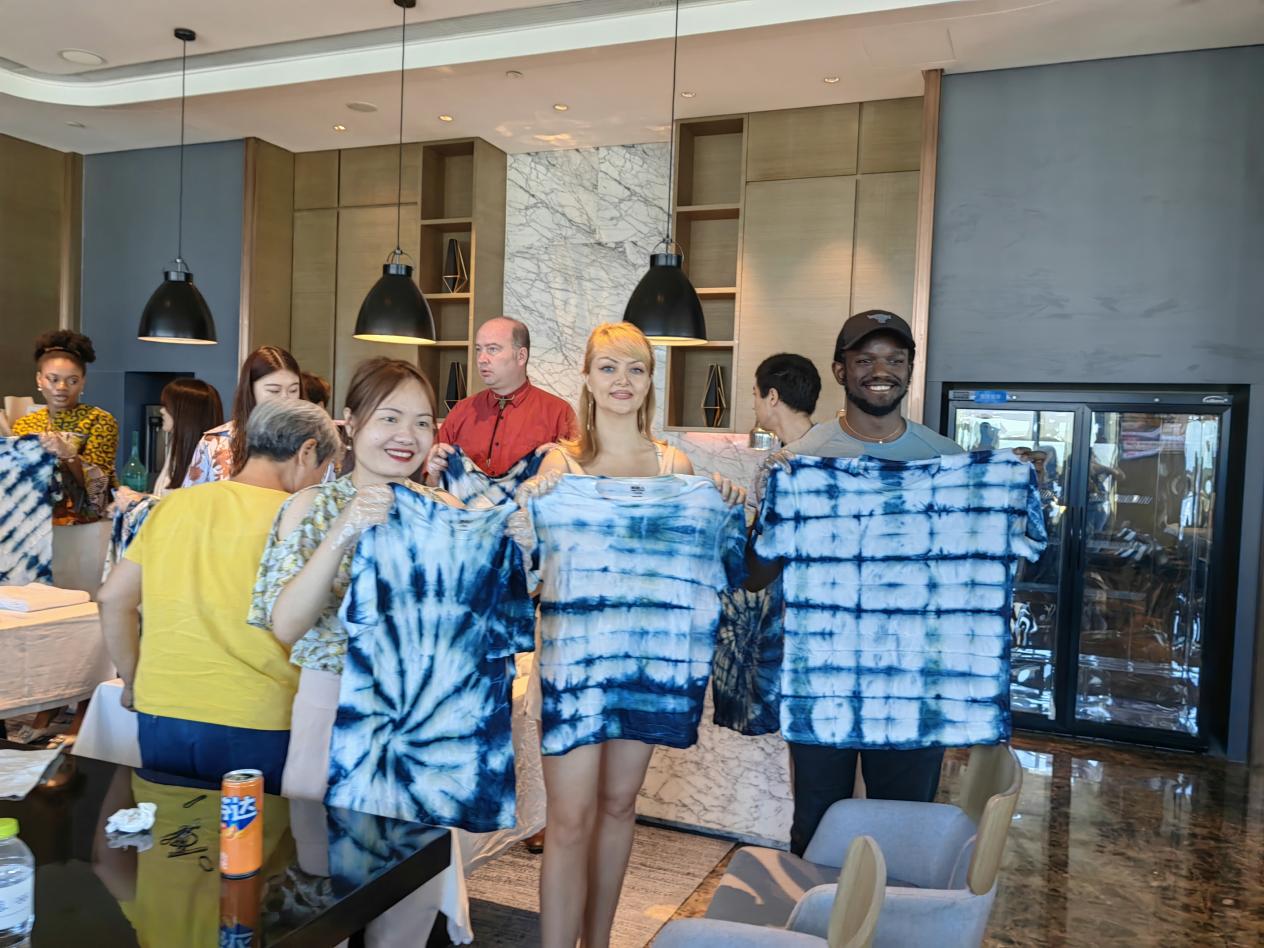 This event, centered on cultural experiences, further enhanced foreign friends' understanding and love for Chinese intangible cultural heritage, building a bridge for communication and interaction between residents and foreigners. Through hands-on experience, foreign friends personally felt the infinite joy of inheriting traditional craftsmanship, continuously increasing their sense of identity and belonging to Jinan. While showcasing the charm of traditional cultural heritage, this event aims to promote Chinese intangible cultural heritage, including tie-dyeing and other traditional crafts, in a more vivid way, allowing Chinese intangible cultural heritage to reach the world.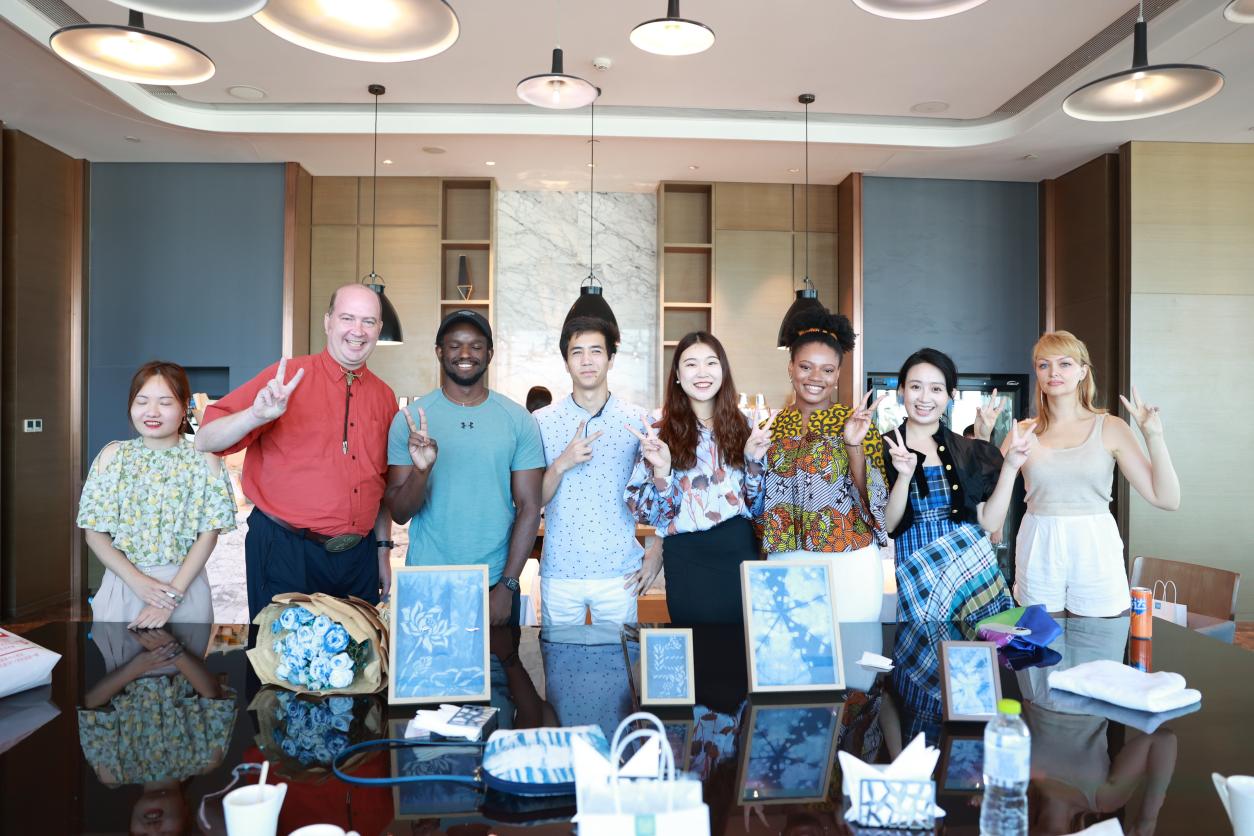 (Liu Xiaohan; Li Xiaotong; Hua Shan; Yuan Yuhua; Hou Yawen; Lou Xinyu; Liang Ruixin; Aliya Dilbar)
Declaración: este artículo se reproduce desde otros medios. El propósito de la reimpresión es transmitir más información. No significa que este sitio web esté de acuerdo con sus puntos de vista y sea responsable de su autenticidad, y no tiene ninguna responsabilidad legal. Todos los recursos de este sitio se recopilan en Internet. El propósito de compartir es solo para el aprendizaje y la referencia de todos. Si hay una infracción de derechos de autor o propiedad intelectual, por favor déjenos un mensaje.